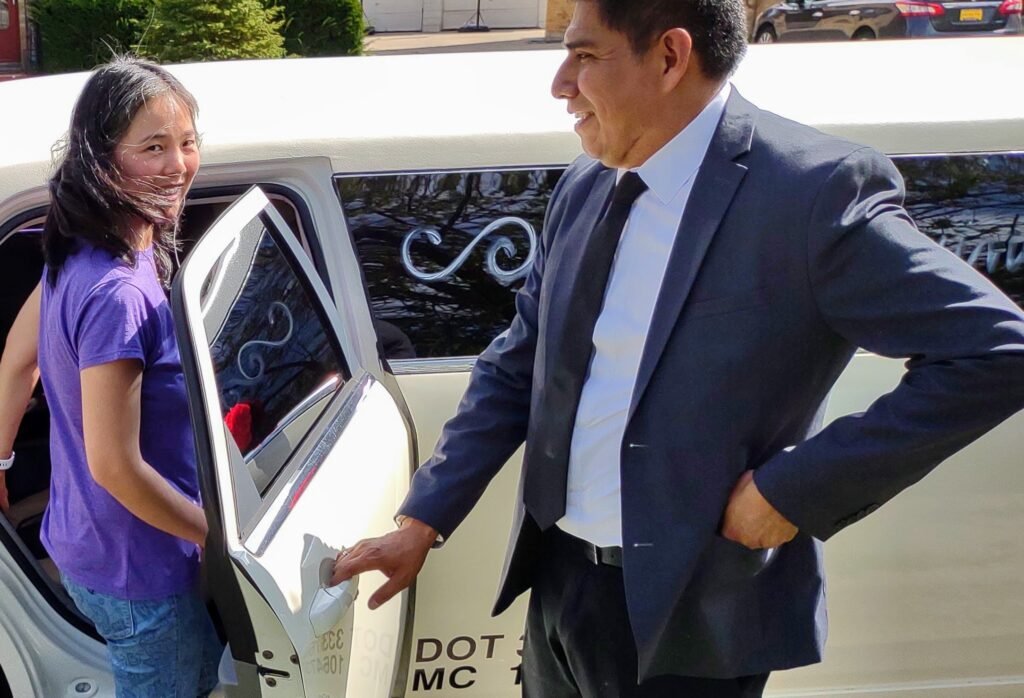 The best and most efficient way to arrive at the airport in style is by hiring a limo or luxury vehicle from Kenosha Limo Service. Just give us a call and let us know where you are going and what time you need to be there. Many touring companies in the area turn to us to get their tour groups to and from the airport because they know that we are the most dependable transportation service in the city. With our various vehicles, we can transport at least 15 passengers at a time. We make it easy for you to identify our driver because they have a sign with your name on it. You will have the advantage of not only riding in one of our luxury vehicles but you will also board a cool or heated luxury vehicle. Your comfort is important to us. We don't feel as though you're driving in comfort unless you are comfortable.

Limos Driven By Professionals
We have a team of licensed and insured drivers to transport you to and from the airport. They have the qualifications and confidence we seek in all our drivers. Since our drivers are professionally background-checked and vetted, they are the ideal choice for getting you to and from the airport. Most drivers have previous experience working in the transportation industry; therefore, it was a simple fit for us. We would never hire a driver to care for the needs of our customers unless they are thoroughly background-checked. The drivers that we hire have integrity. No one is ever hired to drive our customers purely out of desperation. We carefully select our drivers to ensure that our customers receive the luxury transportation experience that they deserve

Why Hire A Private Transportation Service
If you don't want to take the chance of your cab showing up too late and using the excuse that they got lost or there was traffic, rely on a private transportation company. You receive personal attention, which means that you are picked up at the exact time that you specify and dropped off where you choose. You don't have to make small talk with others, rather you're the only person being transported to or from the airport. A private car service is capable of accommodating your requests, whereas, a cab wouldn't be able to. They will also work with your budget to accommodate your needs.

Hiring Kenosha Limo Service
If you want quality airport pickup and dropout services from a luxury car service, rely on Limo Service Kenosha. You will be picked up on time and taken to your designated drop-off location. Our affordable and timely service is just one of the many reasons so many in Kenosha turn to us for their airport car service needs. They also realize that we have some of the most dependable vehicles on the road. When you want guaranteed satisfaction, call on us for your luxury airport transportation needs.
Kenosha to O'hare Airport Limo
You did a lot of work packing suitcases and trying to remember everything you needed for your trip.  Now let us drop you off at O'hare airport, on time and in one of our comfortable limousines.  Or let us pick you up and load your bags and suitcases.